Triple DVD drive
After doing a bit of measurement, I found out that you can squeeze three laptop DVD drives in the space of one 5&quart;" slot.
This is the prototype design. There's six pieces - four that hold the side screws, and two at the back: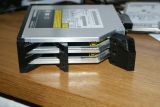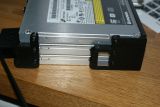 And there's space for the connector as well. I'll be using some spare internal USB ports for these (there's no need to use SATA):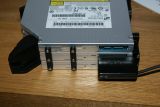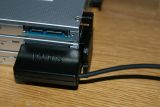 Some of the objects were a little big, and used more plastic than necessary, so I optimised the design a bit: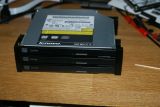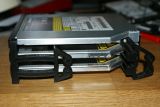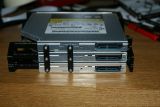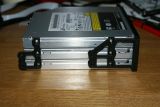 I've not actually fitted this at the time of writing, but I'll do so when I get the chance!
Date last modified: 2019-10-20 10:25:14