My next kit car
For those of you who don't know me, I've rebuilt two kit cars.
The first, an RW Karma I bought for £500, spent 3 years rebuilding it, and ended up cutting it when I was in the middle of my second car (after a serious accident when someone drove into the back of it).
The second, a JC Locust I bought for £750, also took 3 years to rebuild. It's still working (although at the time of writing, it has a slight overheating problem that needs sorting out).
Anyway, thoughts are now turning towards my third kit car, which I intend to build from scratch, rather than buying a second-hand one and rebuilding it instead. These are my main choices (in current order).
Aeon 420 GT³
NEW! On 2nd September 2005, I took a test drive of the Aeon.
I've always liked this kit from the first time I saw it, and has been at the top of my list for a while. The company is reasonably close to me (I live in Surrey, they're in Kent).
These pictures were taken at the 2005 Detling kit car show: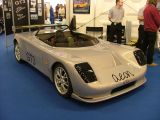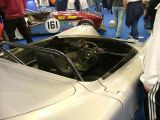 This is the GT3 spider model, although I'm looking more at the coupé (the purple car on their web site).
I was a little disappointed not to see them at Stoneleigh, but I appreciate that you can't do every show.
Marlin 5exi
I wasn't too sure about this kit when I first saw it - certainly (in my mind) the images on their web site do not give it justice (and note [to the web site designer] that you may think it's cool to have sounds in the background, but it is not. Especially that sound).
These were taken at the 2005 Detling kit car show: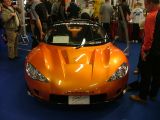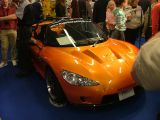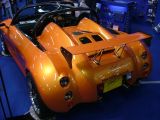 And these were at the 2005 Stoneleigh show: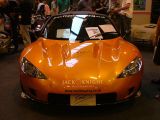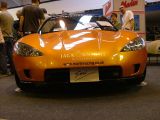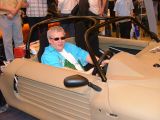 The last picture is of Paul McKibbin, who is a great friend and I took with me to Stoneleigh. He's in their new model that includes doors (I hadn't realised that the earlier ones had no doors). It's not been painted yet - the colour is high-build primer beige!
Minotaur Mk2
Unfortunately, I wasn't able to take any good pictures of this kit - their gallery has better pictures of the same car. It's also probably going to be a lot more expensive than the other two...
These were taken at Detling 2005: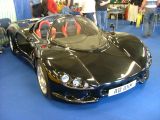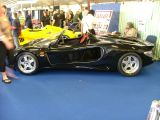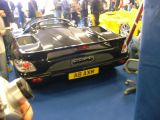 Like Aeon, they didn't appear to be at Stoneleigh (where I'd brought my tripod to take better pictures without the flash).
Date last modified: 2019-10-20 16:31:43