Dune II

The Acorn Version
---
Converted by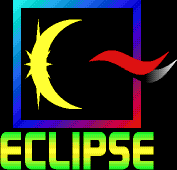 Original version by


---
This is the Acorn version of Dune II. If you do not have an Acorn-based machine, then it will not work
---
After attempting to contact Westwood studios regarding this, I have not had a response back from them. Since there are many sites around where you can easily download the PC version of Dune II, I have decided to release the Acorn version. If Westwood want me to remove this, then I'll be happy to. In the mean time, enjoy!
---







---
What does this contain?
This contains pretty much all of the CD version of the Acorn Dune II. The only things removed from this are the introduction, and the off-game music player. It has had all patches applied to it (StrongARM, RiscPC sound), and is the latest version of the code. If you have 8MBytes or more, then music should be available.
Support
There isn't really any. This version has only really been tested on a StrongARM RiscPC, but the code has not changed since the last CD patch (with the exception of the CD protection code removed). There are four scenarios that I can see you wanting to email me.
If you do have problems with the installation, then feel free to email jason@tribbeck.com. However, I don't really have time to sort every problem out...
If the game crashes while playing, then feel free to email jason@tribbeck.com. Unfortunately, I don't want to spend any time fiddling with the code too much...
If you want help playing the game, then please look at some of the Dune II help sites dotted around the 'net. If you do email me asking for playing tips, then I'll call you a pudding head, and not give you any tips.
If you want to email me congratulating me for doing this, then email jason@tribbeck.com.
There is also a fifth scenario:
You're a representative of Westwood Studios, and you want me to take this off. Email jason@tribbeck.com. Before you do this, please check your query database for query #010526-000682.
Note that I will not reply to free email accounts such as GMail or Hotmail
Downloads
Save game directory
It was pointed out to me by Paul Kunkels on 20/02/2022 that if you didn't have the !DuneSaves directory suitably created, then you couldn't actually play this. It's only been ~20 years that I uploaded it! Anyway, I was able to create a new one, which you can download here:
Extract this to a writeable area on the hard drive. If you have opened the archive up, then by default it'll try to write to that archive, so double-click on it (once extracted) to reset it to the place you extracted it to. I would probably suggest storing it in the same directory as !DuneII.
Many thanks, Paul, and also for letting me know you are now happily playing the game!
Installing
Copy everything out of the archive onto your hard disc, and play from there. You'll need to create a Saves directory - do that from the main icon menu.
Installing on a PC
THIS WILL NOT WORK ON A PC (unless you have an Acorn emulator - use the emulator to install and play the game).
Manuals, boxes and so forth
If you want a manual, box, or an entire copy (with the bits missed out here), then CJE Micros have stocks. I don't have the prices, so it's best to contact them to find out.
Date last modified: 2022-02-22 18:48:30